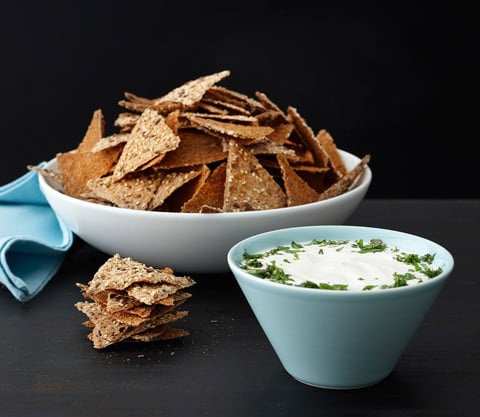 Homemade sour cream and onion dip
Serves: 4 people
10 minutes
Quick and easy dip for your Friday leisure time. A great snack for sharing!
Ingredients
3dl of Sour Cream
3 tbsp dried chopped Onion (not roasted onion)
3 tsp Onion powder
1 tsp Dried Parsley
Salt
1 pck FINN CRISP Snacks
This is how you do it
Pour the sour cream into a bowl.
Add the dried chopped onion and onion powder.
Mix properly.
Mix the dried parsley into the dip.
Salt to taste.
Serve with FINN CRISP snacks.