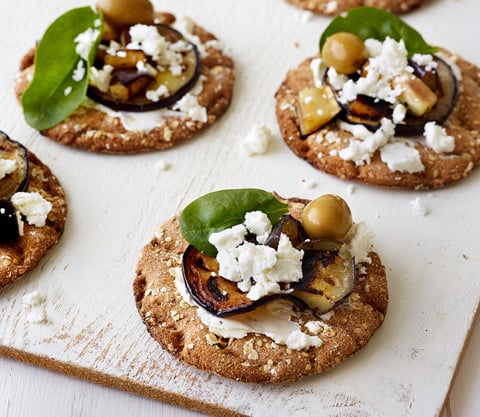 Barbequed eggplant with feta cheese
Servings: 4 portions
20 minutes
Surprise your guests with this easy appetizer for your barbeque party, or treat yourself to a tasty Summer snack.
This is how you do it
Slice the eggplant and barbeque the slices.
Crumb the feta cheese and spread some on the FINN CRISP Round Sesame.
Place the barbequed eggplant slices on the FINN CRISP Round and garnish with more feta cheese and chopped olives.
Time to serve!