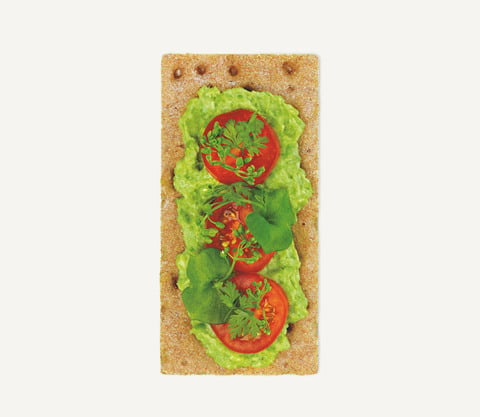 Pesto treat
Servings: 4 portions
30 minutes
This classic Italian pasta condiment works perfectly also as a crispbread topping. Yum!
This is how you do it
Roast the pine nuts.
Crush the basil leaves in a mortar.
Press the garlic and ground the cheese into the mortar. Add the pine nuts.
Crush the ingredients together in the mortar.
Pour it in to a jar and add the olive oil. Salt after taste.
Spread on FINN CRISP Original Crispbread and enjoy.